Whole Sale Flowers (Week of August 12th, 2019)
Orders are due Monday, AUGUST 12th at 8am. Minimum order $100, delivery fee $25.
Wholesale requests are fulfilled in the order they are received. You will receive an order confirmation on Tuesday ASAP.

NYC/BKYLN delivery on Thursday.

Bunches include 10 stems unless otherwise indicated, and stem lengths are shown as follows: S = Short <14", M = Medium 14-17", T = Tall > 17", T+ = 24"+
Celosia, Celway Lemon Lime
Celosia, Cramer's Burgundy
Cosmos, Double Click Rose
Cosmos, Double Click White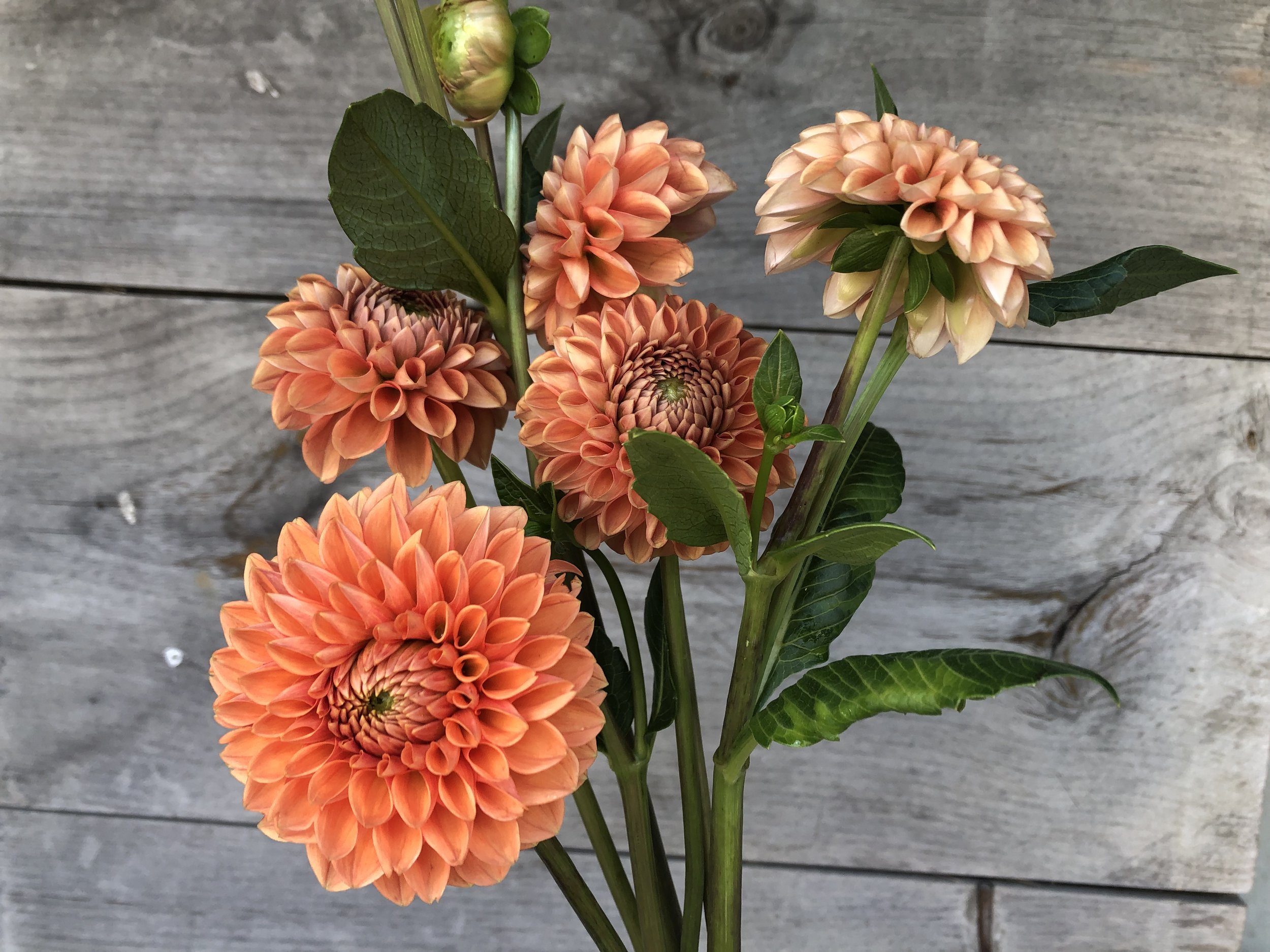 Lisianthus, Arena Apricot
Lisianthus, Roseann Brown
Lisianthus, Roseanne Deep Brown
Nigella Pods, Cramer's Plum
Nigella Pods, Midnight Blue
Sunflowers, Starburst Lemon Aura
Sunflowers, Vincent's Fresh
Zinnia, Queen Lime Orange
Click through photos of this week's harvest!
Note: variety names may not appear on photos when using smaller mobile devices (try landscape mode or a larger device if you don't see them).
Place your order below: