Event Flowers: Availability List for 8/24 - 8/25
Orders are due no later than Monday, AUGUST 19th BY 8am
Minimum order $400 + tax.

Bunches include 10 stems unless otherwise indicated, and stem lengths are shown as follows: S = Short <14", M = Medium 14-17", T = Tall > 17", T+ = 24"+

Unsure of what to order, or have other questions? Please review our DIY flower FAQ and tips right here. If your question isn't answered there, email hannah@rocksteadyfarm.com!

When ready, submit your order by filling out the form below. We will be in touch to confirm on Tuesday before your event. If needed, we may also suggest substitutions at that time.
Celosia, Cramer's Burgundy
Cosmos, Double Click Rose
Cosmos, Double Click White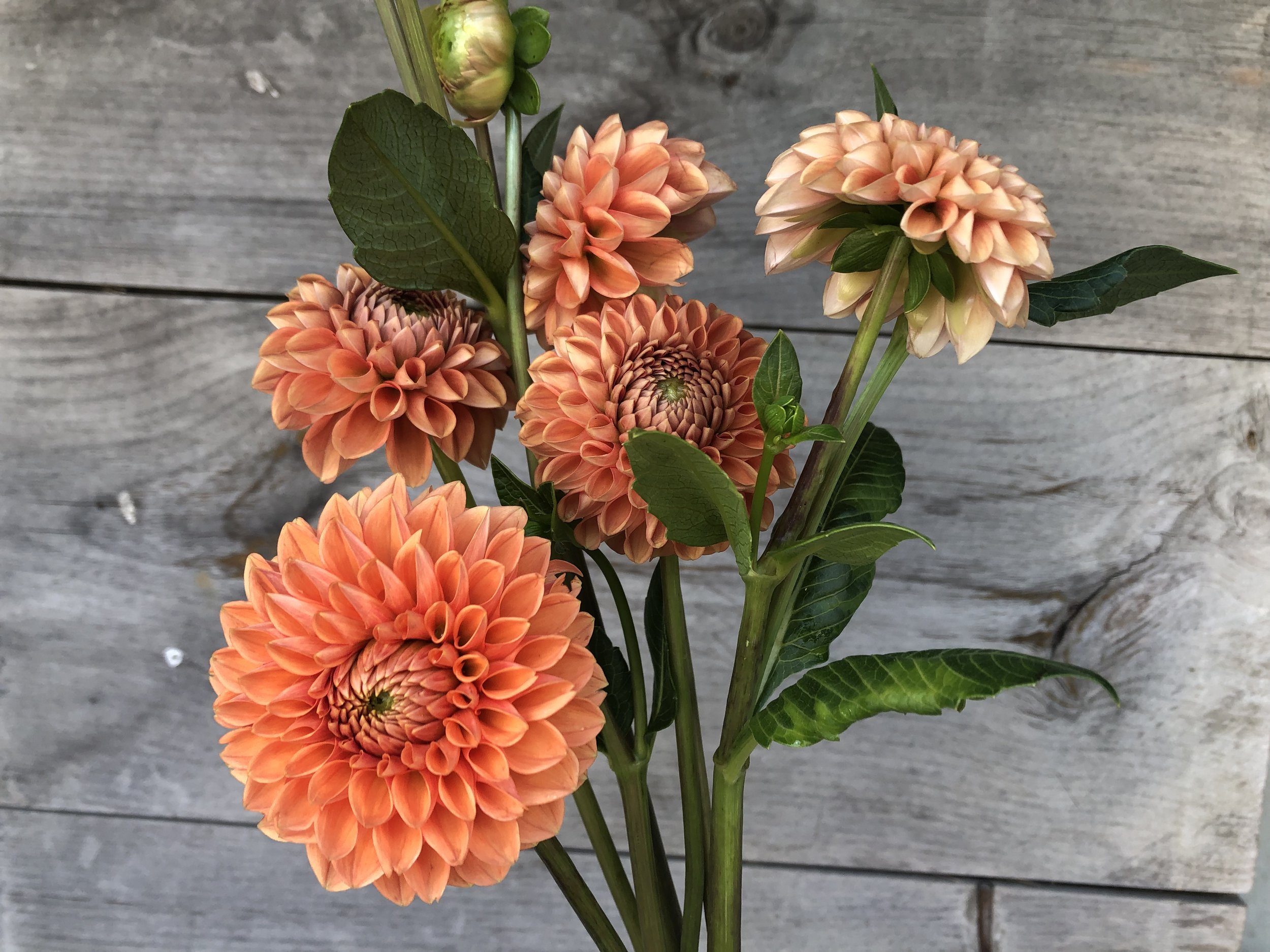 Foliage, Pokeweed American
Lisianthus, Arena Apricot
Lisianthus, Roseanne Deep Brown
Nigella Pods, Cramer's Plum
Nigella Pods, Midnight Blue
Sunflowers, Starburst Lemon Aura
Sunflowers, Vincent's Fresh
Zinnia, Queen Lime Orange
Feel free to click through reference photos of this week's varieties!
Note: variety names may not appear on photos when using smaller mobile devices (try landscape mode or a larger device if you don't see them).
Place your order below: